As I write this, we know very little about what happened to the Wagner mercenary group's boss, Yevgeny Prigozhin. We think we know he was on a plane that crashed during a flight over Russia. We are told it was a small plane with 10 people aboard. We are told his name was on the flight manifest. We have video of the plane plummeting to the ground, though at this point, foul play has not yet been confirmed.
But we know a little something about Kremlin coincidences.
Over the last year, oligarchs with questionable loyalties and other potential Putin critics have been falling out of windows, including one in a hospital, at an alarming rate. The "special military operation" in Ukraine has brought out muted criticism in Russia. For the most important audience—Russian President Vladimir Putin—the criticism was not muted enough.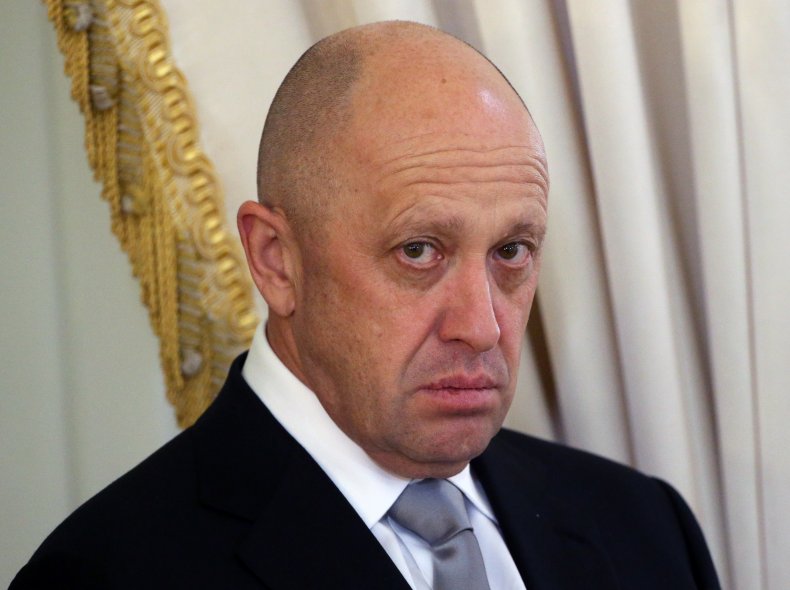 Long before Putin invaded Ukraine, the Russian dissident and Putin political adversary Alexei Navalny was poisoned in 2020, likely at the Kremlin's behest. In a display of inhuman bravery, Navalny voluntarily returned to Russia after recovering in a safe haven in Germany. That which didn't kill him left him imprisoned, with a long sentence under harsh conditions, in the tradition of so many of Moscow's foes.
Putin or his people also had former Russian spy Alexander Litvinenko poisoned with radioactive tea and human rights lawyer Boris Nemtsov shot near the Kremlin.
If the early reports are corroborated, Prigozhin has joined this notable list.
He made himself a target two months ago when he brought his personal armed forces within a few hundred miles of Moscow in a threat to Putin's authoritarian rule. Some thought Prigozhin's rebellion was all part of a Kremlin plot, but that's seeming even more unlikely now. Russia experts I spoke with at the time of the coup attempt, including the brilliant Mark Galeotti, saw in it the beginning of the end for Prigozhin, arguing that he was unlikely to live out his natural span of years. After all, before you shake hands with Putin, like all pirates, check for the black spot.
Normally, this is where a good columnist would talk about the chilling effect the perhaps killing of Prigozhin will have on the Kremlin's critics. That's hard to do here. Most of those who have stood against Putin are already quite cold.
We can try to peer into a crystal ball to learn how the death of Putin's Chef will affect the war in Ukraine. But at least for now, the mercenaries aren't doing much fighting. They are in Belarus in a staring contest with the Lithuanians and the Poles. And who knows what Prigozhin was left in charge of after the coup. He may not have died immediately, but it seems unlikely that Putin would have left the man with much power on his way to his grave.
The main question is who takes over the rest of Prigozhin's empire? Wagner has a special place in the world, propping up dictators across Africa while helping to beggar their countries by stripping them of resources. It's a one-stop shop for your average authoritarian in need, offering protection and projection of nastiness against enemies.
Will Putin trust all this power to one oligarch again? Will someone walk away from the Wagner/Prigozhin debacle even richer than before? Or will it all be taken apart and sold for scrap?
We know one thing for sure though, however it works out, it'll be no coincidence.
Jason Fields is a deputy opinion editor at Newsweek.
The views expressed in this article are the writer's own.