The first Republican Presidential debate in Milwaukee, WI was a spirited affair, with presidential hopefuls trading barbs and laying out their credentials and vision for America. One candidate stood out above all—newcomer Vivek Ramaswamy. In a sea of RINOs, he was the only one to articulate an America First agenda that prioritizes the citizens of this country. In fact, his ideas sounded a lot like former President Donald Trump, who Ramaswamy called "the best president of the 21st century." So in a way, the real winner of the debate was Trump.
Vivek spoke of putting America first in terms of our foreign policy—a Trump agenda item that stands in stark contrast with the Republican establishment position articulated by every other candidate on that stage. Vivek said we should stop sending money to Ukraine—a view shared by a majority of Americans, yet vanishingly few of their political leaders. He also said that our meddling in Ukraine will push Russia further into the arms of China. And he said we should be focused on our problems here at home.
He's right. America was not created to be the world police that the Republican neocons made us into in recent decades. It was created to be a center of world commerce and to look out for the American people. It was Trump who brought that guiding principle back to the American discourse—and Ramaswamy who brought it to Wednesday night's debate.
Ramaswamy also rightly pointed out that people are hungry for meaning in response to a question of the increasing gun violence across our country. He pointed out that America is in an identity crisis, calling this a dark moment in America's history. Vivek also talked about the impact of fatherlessness in the home, something that we should be talking about more.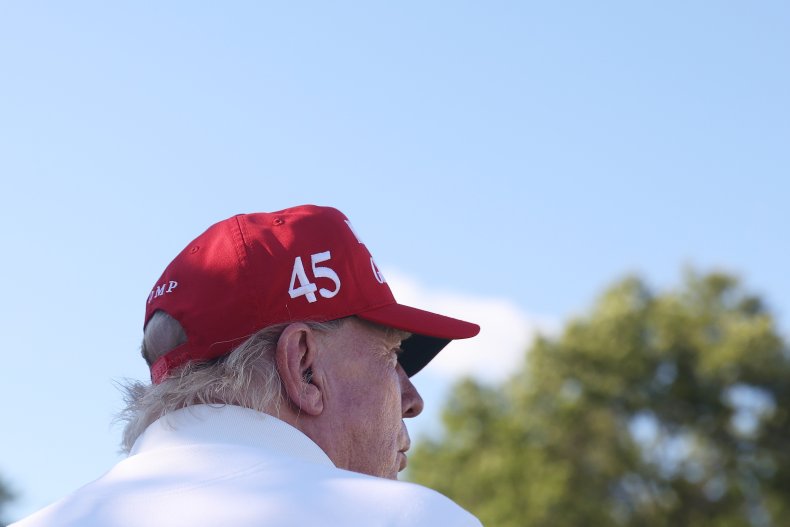 There were other strong performances. Former South Carolina Governor Nikki Haley was on point, especially when she pointed out that Republicans are also to blame for our out-of-control spending. She effectively challenged Vivek on foreign policy issues and believes America should be the world police, projecting strength while dealing with our domestic issues.
Former Vice President Mike Pence and South Carolina Senator Tim Scott's best moments were on abortion, when they framed abortion as a moral issue and not a state or federal issue. But Asa Hutchinson and Doug Burgum failed to inspire. Meanwhile, Trump's closest rival, Florida Governor Ron DeSantis, struggled at times. He just couldn't seem to generate a memorable moment, though he was solid on the border. And former New Jersey Governor Chris Christie seemed like a confused pitbull.
He had one good line: He compared Ramaswamy to ChatGPT. The reason it's an effective line is also the reason it wasn't really Ramaswamy who won but Donald Trump: You can't really point to a single view Vivek holds that doesn't seem to come straight from a summary of Trump's best ideas.
Vivek Ramaswamy is smart and articulate. He's a good debater and an effective voice for the America First agenda. But at the end of the day, if you can't find a real difference between yourself and Donald Trump, one might reasonably ask, why would you run against the man you've called the most successful president of this century? Maybe Vivek is still introducing himself to Americans—or maybe he doesn't have an answer to that question. But for people who like Trump, they appreciate his unwillingness to attack his predecessor.
Like Trump, Ramaswamy is right that the country is coming apart at the seams. He's right that our foreign policy seems designed to hurt Americans. He's right that our children are lost.
He's right because Donald Trump was right about these things. It's why Trump is so far ahead of his nearest rival—and why it is Trump who won the first GOP primary debate.
Claston Bernard is an Olympian and Commonwealth Gold Medalist, author and former Congressional Candidate.
The views expressed in this article are the writer's own.