This summer, the Joint United Nations Programme on HIV and AIDS (UNAIDS) released a report outlining a "path that ends AIDS."
The report reflected on the past, remembering that two decades ago there seemed to be no end in sight for the pandemic. There were approximately 2.5 million individuals who were newly infected with HIV each year, treatment was complicated and expensive, and stigma and discrimination were entrenched and widespread. In the latest release, UNAIDS highlighted that political commitments, investing in evidence-based interventions, and forming partnerships with stakeholders and communities led to an approximately 70 percent reduction in HIV deaths from its peak in 2004.
Despite the progress and promise thus far, we face a major barrier to truly ending this crisis: far too little investment and interest in comprehensive sexuality education exists.
Notably, some of the biggest gains in halting progress of the HIV epidemic have been with adolescents and young people. According to the report, half as many adolescent girls and young women (aged 15–24 years) acquired HIV in 2022 as did in 2010. Infection among adolescent boys and young men was down 44 percent over the same period. The U.N. cited comprehensive sexuality education (CSE) as a contributor to this trend—the foundation on which adolescents gain the knowledge and develop the skills to make healthy decisions.
For more than 30 years, our team at Education Development Center has been developing curricula, training teachers, and advocating for CSE policy and support in North America and more than 40 countries around the world. We have seen firsthand how CSE helps young people understand their bodies as they transition from childhood to adulthood. It gives them knowledge of how to stay healthy, and build skills, confidence, and intention to minimize risks of HIV and STIs, early and unplanned pregnancy, and gender-based violence. Young people have a right to this information, and the skills and services that help to keep them healthy and safe. Even with these benefits, opposition to CSE persists among many, from parents to policymakers.
One significant belief is the fear that sexuality education leads to earlier sexual debut among youth. This is poorly founded. Evidence showed that young people are more likely to initiate sexual activity later and safely when they have better knowledge around sexuality, relationships, and their rights.
Others argue that schools should not teach sexuality and HIV prevention education. But if not schools, then who? Many parents lack knowledge, confidence, and willingness to talk about sex with their children. Community-based prevention efforts are not enough. How else do we reach billions of young people before they become sexually active and risk contracting HIV?
A UNESCO study cited in the UNAIDS report indicated that at least 85 percent of 155 reporting countries have policies or laws that call for the provision of comprehensive sexuality education in schools. It's a great start. Policies and laws are necessary, but they hold little value unless they result in high-quality services, programs, and protections.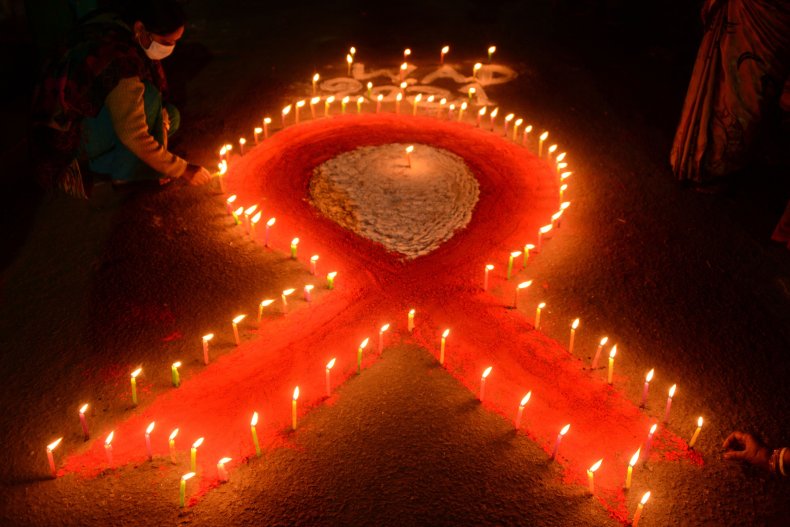 The reason for the lack of follow-through? CSE often falls between the remit of the education and health sectors, resulting in a lack of commitment and major gaps at local and national levels. Health systems miss tremendous opportunities to reach younger populations when they fail to leverage national education systems. Many education systems fail to realize that a quality education extends beyond academic subjects. Thus, many national governments need support to fully roll out, support, and monitor CSE instruction at scale.
The evidence is clear: CSE can drastically improve our AIDS response. But to realize the potential we must swiftly address the policy and implementation gap:
—CSE approaches must be scientifically accurate, age-appropriate, interactive, and youth-friendly, and seek to reduce stigma associated with HIV and human sexuality;
—Teachers need training, coaching, and mentoring to help them gain comfort and confidence with subject matter that is regarded as taboo in many places—not to mention a subject many were never taught themselves;
—Systems must engage parents and communities to build support for youth health and effective HIV prevention, helping them understand what CSE is and is not, and to see the benefits of CSE on young people's lives.
Voice your support for comprehensive sexuality education by joining UNESCO's Foundation of Life and Love campaign (#CSEandMe) and encourage governments with the support of agencies like the World Health Organization (WHO) and the United Nations Population Fund (UNFPA) to fund and implement CSE at scale. Only when stakeholders are committed to effective, efficient, and equitable sex education will we truly be on the "path that ends AIDS."
Alisha Keirstead is director of global health at Education Development Center (EDC).
Scott Pulizzi is director of the evidence and learning team for the USAID-supported Leading Through Learning Global Platform, and international technical advisor at EDC.
The views expressed in this article are the writers' own.