A Russian military recruitment advertisement in which soldiers discuss how they will live in property seized in Ukrainian cities has gone viral on social media.
The 45-second clip shows two troops in a trench discussing Ukrainian real estate prospects that might come to fruition following the war.
With production values giving the ad the feel of a war film, the video starts with dramatic music accompanying fast-moving frames of the purported soldiers with their faces covered in masks, making their way through trenches amid gunfire and smoke. The clip shows fast cuts of them loading and firing weapons.
Wearing a badge on his fatigues that says "for peace," one of the soldiers discusses with his comrade the parts of Ukraine he'd want to live in, suggesting that they would be up for grabs if Vladimir Putin's full-scale invasion goes Moscow's way.
"Do you by any chance know where Perchesky Pagorby is in Kyiv?" asks one soldier, spurring the reply," It's in the center, my aunt lives there. It's a cool district. Why?"
"I have a dream, I want to buy an apartment there," says the soldier. "The war will end, we will return to Kyiv. I will move my family there."
A graphic then appears on the screen that says "Choose the city of your dreams," before segueing into the other soldier saying he would prefer to live in the coastal city of Odesa because "I love the sea."
As of Tuesday morning, the video shared on X (formerly Twitter) by Wall Street Journal correspondent Yaroslav Trofimov had received more than 3.1 million views.
"Bonkers Russian Army recruitment commercial, in which soldiers under fire in a trench discuss Ukrainian real estate investments," he posted next to the clip.
Newsweek reached out to the Ukrainian foreign ministry via email for comment.
Since the start of the war nearly 19 months ago, Russia has suffered huge numbers of troop losses with Kyiv claiming that many have been killed over the last week during its counteroffensive to retake Russian-occupied territory.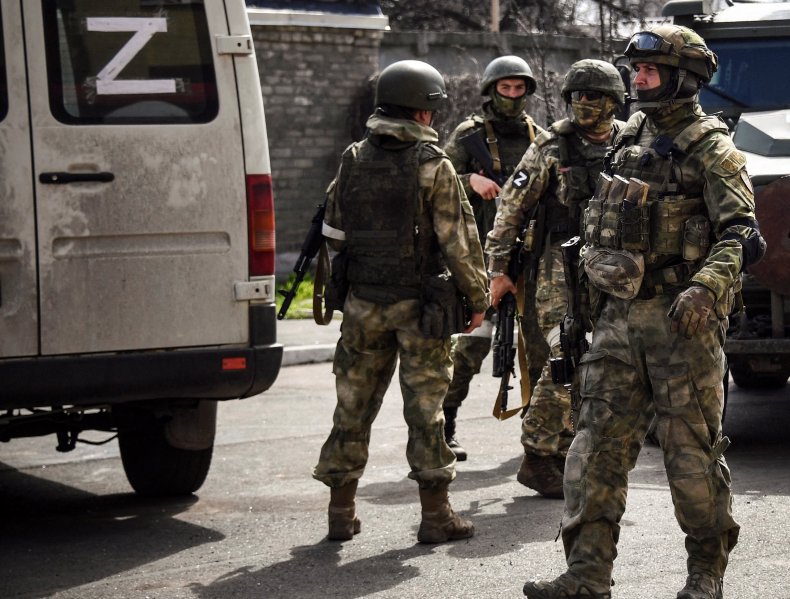 The issue of mobilization is a tricky one for the Kremlin which has struggled to insulate the population from the losses and ahead of a presidential election in which Putin is expected to stand again.
Both before and after Putin announced a partial mobilization in September 2022, hundreds of thousands of Russians fled their country to avoid fighting in Ukraine. But this was followed by the introduction of laws which made it tougher for people to avoid the draft.
Ian Matveev, a Russian military analyst affiliated with the Anti-Corruption Foundation, set up by opposition activist Aleksei Navalny told Radio Free Europe this week he was not sure another wave of mobilization would occur imminently but Russia's lack of success at the front "makes mobilization inevitable."