Russia lost 3,180 troops in Ukraine in the past week, according to a Monday update from the General Staff of Ukraine's Armed Forces. The new data comes as Kyiv continues to report multiple advances in its ongoing counteroffensive.
The General Staff said that Russia's military has lost 272,940 troops in Ukraine since the beginning of the war in February 2022. That number includes 620 casualties suffered over the past day. Russia passed the 250,000 troop-loss mark in Kyiv's tally on August 7 when it hit 250,240 losses.
Newsweek has not been able to independently verify Ukraine's figures, and other estimates tend to be more conservative than Kyiv's. The Kremlin does not frequently comment on its own estimates of troop casualties, and when it does, experts have said its numbers are not accurate.
Newsweek reached out to the Russian Defense Ministry via email for comment.
Meanwhile, Ukraine announced on Sunday that it had liberated the village of Klishchiivka only days after it took back control of the neighboring village of Andriivka. Both settlements are situated near the long-contested city of Bakhmut, which analysts say Ukraine's forces are encircling.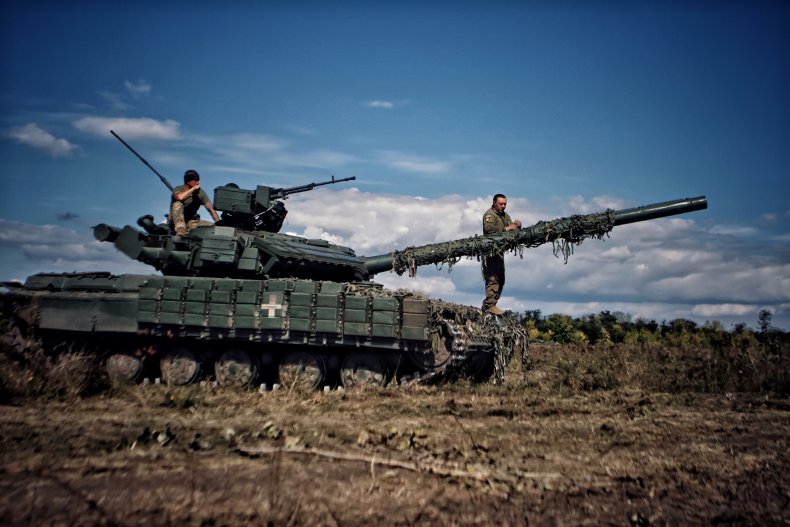 On Sunday, the Institute for the Study of War (ISW) think tank wrote about the "unwarranted criticism" Kyiv has received for continuing to apply so much military effort into liberating these sites.
"Ukraine's defensive and counteroffensive operations in the Bakhmut area since summer 2022 are an operationally sound undertaking that has fixed a large amount of Russian combat power that would otherwise have been available to reinforce Russian defenses in southern Ukraine," the ISW wrote.
The think tank's assessment also said Russia has been using divisions of its elite Airborne Force (VDV) in the region, and Ukraine's fighting there "has helped prevent Russia from creating a large mobile VDV operational reserve that could have been used to stop the main Ukrainian counteroffensive effort in Zaporizhia Oblast."
"Continued large-scale Ukrainian counteroffensive efforts around Bakhmut are necessary to keep Russian forces fixed in that area, as the likely recent redeployment of a detachment of one VDV separate brigade from near Bakhmut to southern Ukraine shows how eager the Russians are to recoup the combat power that the Ukrainian counteroffensive around Bakhmut is fixing there," the ISW said.
Russia's VDV Airborne Forces were also brought up in a Monday intelligence from the United Kingdom's Ministry of Defense (MOD), which wrote that paratrooper divisions were being deployed on the ground in the Zaporizhzhia region to reinforce Russia's "over-stretched" infantry troops.
The MOD report said the use of VDV forces for such missions is likely not how airborne commanders would like to see their personnel used.
"At full strength, such a force should constitute around 10,000 elite paratroopers. However, almost all units are highly likely dramatically under strength," the MOD wrote. "The current situation is likely to be seen as highly unsatisfactory by the VDV hierarchy."