Global sea temperatures have warmed at an alarming rate this summer, a time-lapse video shows.
In March and April 2023, scientists began to notice that the world's seas were warming at an accelerated rate. During this time, the seas passed the highest levels recorded by the National Oceanic and Atmospheric Administration (NOAA), and they are still holding at those temperatures.
In July, global sea surface temperatures were at 1.78 degrees Fahrenheit above average. The time-lapse video, shared by the NASA Earth Observatory, shows how the sea has warmed up since April 1, 2023. The warmest waters appear dark red on the map, which can be seen spreading until August 21.
The warming sea temperatures are largely being put down to climate change. As greenhouse gasses are pumped into the atmosphere, it prevents the Earth from dispelling as much heat into space as it used to. This means it becomes absorbed by the worlds oceans.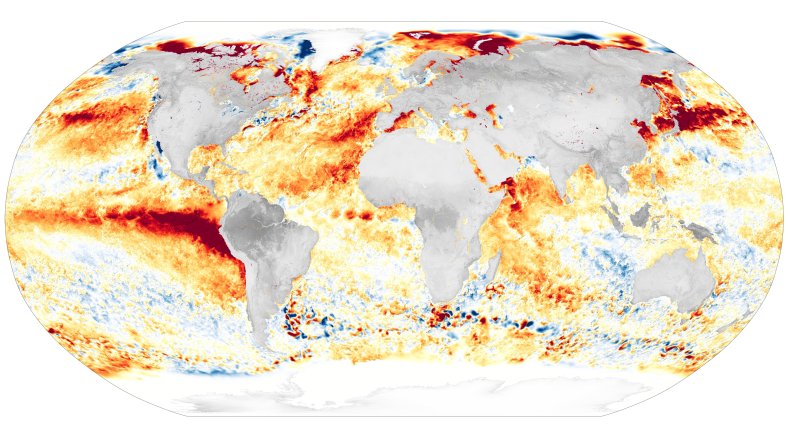 "Over the long term, we're seeing more heat and warmer sea surface temperatures pretty much everywhere," Gavin Schmidt, the director of NASA's Goddard Institute for Space Studies, told the NASA Earth Observatory. "That long-term trend is almost entirely attributable to human forcing—the fact that we've put such a huge amount of greenhouse gas in the atmosphere since the start of the industrial era."
There are also other factors contributing to the rise in sea temperatures. They include weather paired with the wind patterns, as well as dust distribution and aerosols. These can all have short-term effects on the sea surface, Schmidt said.
A 2020 study published in Nature found that about 90 percent of extra heat absorbed by the ocean is down to increased greenhouse gases.
This year, the globe is experiencing El Niño in the Pacific. This is one of the most important factors to consider with the record sea temperatures seen this year.
This is a climate pattern that manifests in a warm phase for ocean water.
"We had a big jump in global surface temperature at the beginning of April—exactly when the Pacific temperatures jumped up and also when sea levels in the eastern Pacific started to rise," Willis said. "The heat waves in the Atlantic are important and will have serious effects on marine life and weather in Europe in the coming months. But it's the Pacific that has taken the global mean on a wild ride this year."
Do you have a tip on a science story that Newsweek should be covering? Do you have a question about sea temperatures? Let us know via [email protected].