Senator John Fetterman hit back with a mocking jab after Florida Governor Ron DeSantis took issue with his casual dress sense.
Senate Majority Leader Chuck Schumer this week instructed the Sergeant-at-Arms to no longer enforce the chamber's dress code. The code has, over the decades, been an unwritten rule in the Senate, with members typically wearing suits and general formal wear, kept in effect by the Sergeant-at-Arms. The new change will only apply to senators, not their staff.
"Senators are able to choose what they wear on the Senate floor. I will continue to wear a suit," Schumer said.
The precise details of what is and is not acceptable in the Senate chamber are unknown at this time, as are Schumer's reasons for changing the enforcement policy. Despite this lack of information, numerous Republicans have opted to pin the change on Fetterman, the progressive junior senator from Pennsylvania elected in last year's midterms. While Fetterman has often worn a suit and tie on Capitol Hill, he has also frequently worn hooded sweatshirts and basketball shorts, a look he was well-known for prior to his election to the Senate.
On Monday, DeSantis, who is currently running for the 2024 Republican presidential nomination, added his voice to the GOP chorus attacking Fetterman's dress habits during a campaign event.
"The U.S. Senate just eliminated its dress code because you got this guy from Pennsylvania [Fetterman] - who's got a lot of problems...he wears, like, sweatshirts and hoodies and shorts," the governor said. "We need to be lifting up our standards in this country, not dumbing down."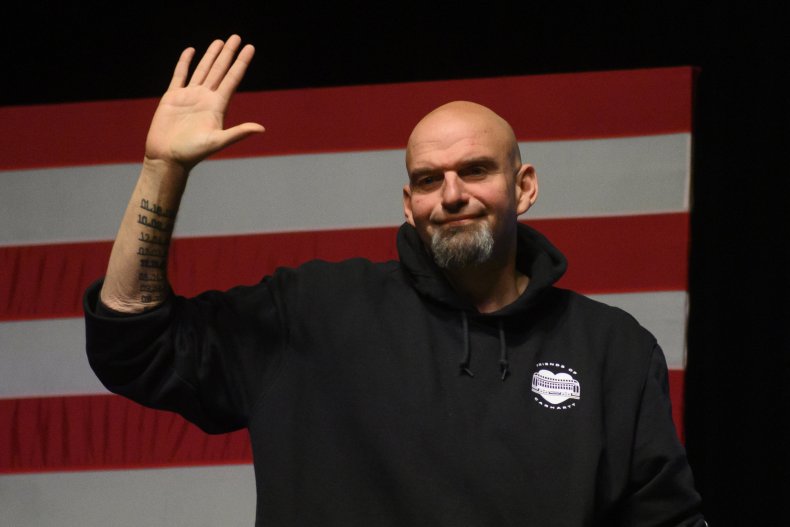 In response to DeSantis's comments, Fetterman took to X, the platform previously known as Twitter, with a mocking response, comparing his own dress sense to the governor's flagging electoral prospects.
"I dress like he campaigns," Fetterman wrote.
Newsweek reached out to Fetterman's office via email for further comment.
While DeSantis was appraised by many as the future of the Republican Party after his decisive reelection in the 2022 midterms, his campaign's prospects have floundered in the months since he entered the race officially. While he has consistently polled ahead of every other candidate in the packed field, he has also consistently polled a distant second behind former President Donald Trump.
According to FiveThirtyEight's national polling average, Trump currently commands around 55 percent support from likely Republican voters, while DeSantis only boasts around 14 percent. The governor's polling performance has also been gradually declining from its peak of around 40 percent in early January, which was neck and neck with Trump at the time.