Critics of House Speaker Kevin McCarthy's decision to allow an inquiry into impeaching President Joe Biden are right about one thing: The Republicans who are pushing for it want to get even with the Democrats. The GOP base is still fuming over the Democrat's impeachment of former President Donald Trump on bogus charges related to his demand that Ukraine investigate Biden family corruption in that country. A better case could be made for the second impeachment about the Jan. 6 Capitol riot, yet most Republican voters now believe the Democrats' determination to brand everyone who raised questions about the 2020 results as an "insurrectionist" has stripped the issue of legitimacy.
They are even angrier at the decision of Democratic prosecutors to deluge Trump with indictments that are transparently political in nature, the foolishness of his post November 2020 behavior notwithstanding. Republican voters believe all these cases have only one purpose: to cripple, if not take down, the likely 2024 Republican presidential nominee.
Those who argue that impeachment should have remained a rare procedure to deal with only the most egregious crimes, as it was throughout the republic's first two centuries, aren't wrong. But the Democrats' determination to mischaracterize dissent against their rule as a war on democracy and to take a banana republic approach to opposing Trump means the old rules no longer apply. Those conservatives who are not members of the DC uniparty establishment reject the idea that it is only the Republicans who should play nice.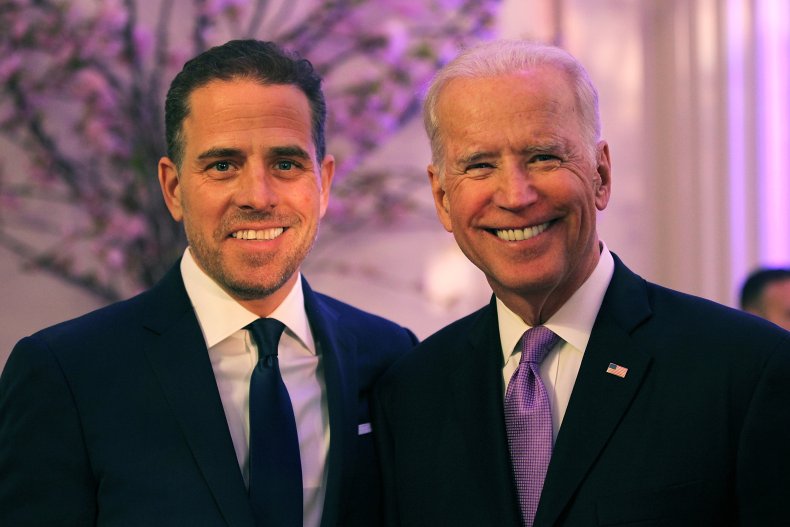 There are those who argue that this tactic backfires on those who try it. That was certainly true in 1998 after the GOP impeached Clinton for his perjury about his sexual harassment cases. Not did impeaching Trump help congressional Democrats much. But it did undermine Trump and set the tone for a 2020 re-election campaign that was bogged down playing defense on the Ukraine call even before it was sunk by the nation's unhappiness over the COVID-19 pandemic.
And yet, the rationale for impeachment of Biden goes beyond the revenge factor.
Without an inquiry, hearings, and then an impeachment debate and trial, there's simply no way to break through the liberal corporate media's refusal to substantially cover the issue of Biden family corruption. Much of the mainstream media has long since abandoned journalism for political activism. They have been doing their best to ignore every aspect of the scandals surrounding Hunter Biden's activities since the story about his laptop was spiked in the weeks prior to the 2020 election and falsely represented as Russian disinformation. Those who stick to liberal outlets haven't heard much about the growing body of evidence that Biden participated in and potentially profited from his son's influence peddling with foreign entities, especially the Burisma energy company in Ukraine.
There's a lot more we need to know about this. But since the federal prosecutors investigating Hunter Biden's misdeeds seem suspiciously incurious about his father's role in the family business, House Republicans aren't wrong to think that the only way we'll get anywhere close to the bottom of this is by launching an impeachment inquiry.
That's the real reason to impeach Biden. Unlike the spurious case against Trump over the Ukraine call, what we already know about President Biden's son's influence peddling and then-Vice President Joe Biden's role in the scheme is clearly corrupt. Even without digging further into the details of the family's finances, it's clear that when he was vice president, Biden knowingly took on responsibilities with respect to dealing with Ukraine as well as China that created a conflict of interest with his son's grifting.
The story of Hunter's role with Burisma and Vice President Biden's boasts about using threats of withholding U.S. aid unless a prosecutor investigating the company was fired are enough by themselves to justify an impeachment.
Republicans may be out for revenge, but that doesn't mean they are wrong to demand the only procedure that will bring this issue out into the open and make it impossible for the liberal press to ignore. There is zero chance that a Senate run by the Democrats will convict Biden. But whether or not it helps to defeat Biden's re-election efforts, Biden's corrupt activity deserves a thorough investigation and merits impeachment.
Jonathan S. Tobin is editor-in-chief of JNS.org and a senior contributor to The Federalist. Follow him at: @jonathans_tobin.
The views expressed in this article are the writer's own.