When Amazon cut its contract with delivery drivers in Palmdale, California, after they had decided to form a union, the workers could have concluded they were all alone and had caught a bad break. Or they could have blamed themselves for speaking out instead of keeping their heads down.
But stories like theirs are playing out across the country. Consider the Bojangles employee who was denied promotions after she reported her supervisor for grabbing her and making sexual comments, or the 200 Starbucks workers who were fired for seeking to form a union, or the Washington state employee who got demoted after reporting homophobia and favoritism. These are not isolated cases, but a pattern.
We face a national worker retaliation crisis.
Workers who speak up or speak together are facing cuts in their work hours, demotions, harassment, mass layoffs, and even entire store or warehouse closures. At a time when many corporations are reporting record profits and the people who work for them are reporting a harder time making ends meet, instead of sharing the wealth, bad bosses are reacting to employees who assert their rights with every form of punishment possible, knowing full well the government isn't in a position to stop them.
But it doesn't have to be that way. Workplaces are safer, healthier, happier, and more productive when workers can speak out and speak up together when their rights or their dignity are violated.
The people who punch in every day to our warehouses, plants, and worksites are the first line of defense for consumers against unhealthy food handling, for each other against discrimination, and for everyone against greedy corporations that have no problem raising the price of their products but resist or retaliate when the people who work for them ask for a raise.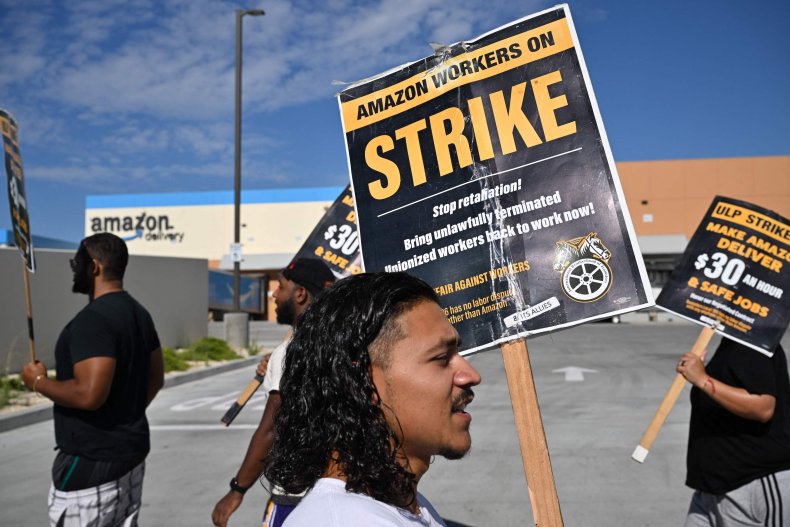 Worker retaliation is having a chilling effect on American worksites. Since 2020, more than 50,000 Unfair Labor Practices complaints have been filed with the National Labor Relations Board (NLRB), the agency in charge of workplace disputes. According to a 2020 Economic Policy Institute report, employers were charged with illegally firing workers in almost 20 percent of union elections.
In the state of California, 38 percent of workers have experienced a workplace violation but only 10 percent of those reported the violations to a government agency. Almost half did not report violations to anyone.
Now imagine if the biggest weapon these anti-worker bosses use—fear of economic harm from losing their job—was taken away. It would defang employers whose strategy is to respond to workers asserting their rights by breaking more laws than the government can track. It would allow working people to know that they have rights when laws or their dignity are violated, empowering them to assert what they deserve. And it would lift all boats as the person behind the cashier, at the wheel, or at the conveyor belt knows that the government is actually working to support them.
Addressing the retaliation crisis requires a three-pronged response. First, consequences for bad acting corporations have to increase. They get away with too much for too long. Right now the harm is entirely borne on the backs of workers and the only way they see restitution is after potentially years of appeals and long stretches of being out of work. Second, the government has to be better positioned to respond. Right now the NLRB is inundated with more cases than it can handle and the laws it has at its disposal are slow and ineffective. And third, workers who do speak up and are victims of retaliation need immediate support to cushion the blow and open new opportunities.
The current system isn't serving anyone but the corporations that don't want to share their record profits or see working people's voices respected in the workplace.
The federal government needs to tackle the retaliation crisis head on by offering an immediate remedy for workers who are fired. With thousands of workers across the country having their lives turned upside down by the rash of employers illegally firing them when they speak up or speak together, the time is ripe for broad, sweeping change.
Neidi Dominguez is the founding Executive Director of Unemployed Workers United. She is a Ford Global Fellow and an Aspen Institute Job Quality Fellow. She previously served as Director of Strategic Campaigns for the International Union of Painters and Allied Trades as well as the Deputy Director of the Community Engagement Department and Coordinator of the National Worker Center Partnerships at the AFL-CIO.
The views expressed in this article are the writer's own.