One historical challenge facing the Defense Department is getting parts and supplies. The more complex the systems, the more complicated it gets. Well, there is some hope with the recent F-35 engine upgrade decision.
To recap, back in March the Air Force decided that due to budget constraints, supply chain concerns, and potential negative impacts on our allies, it would not seek additional funding for a proposed replacement engine built from scratch, the so-called Adaptive Engine Transition Program (AETP).
Instead, it approved an upgrade to the existing F135 engine which powers F-35s – an incremental improvement which is industry standard for fighter jets. According to the Air Force, this would save billions of dollars, and allow the upgrades to be spread to more airframes, such as the F-35B (U.S. Marines), F-35C (U.S. Navy) and many of our allies which also fly U.S.-made F-35s. AETP was only designed for the F-35A version, flown by the Air Force and made for conventional runways.
Without the savings, we would have far fewer airframes available. The Air Force estimated about 70 fewer aircraft built if AETP went into production.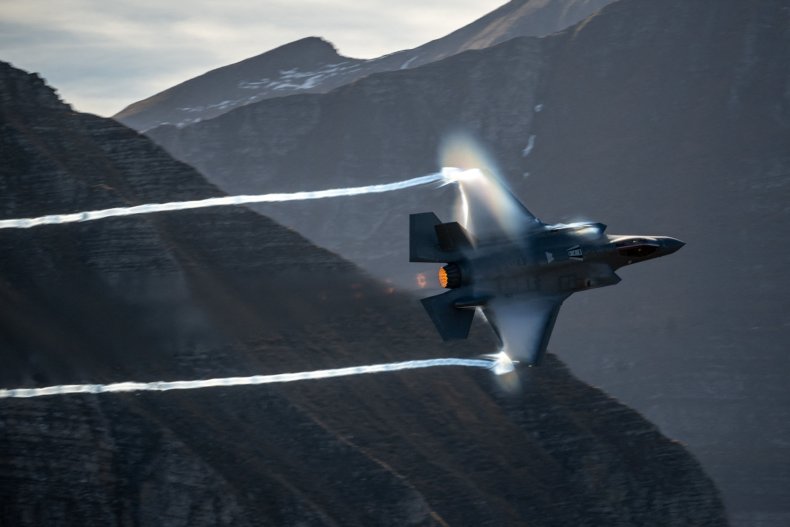 But this seemingly common-sense decision from the Air Force wasn't easy or without controversy.
The military has faced headwinds for more than a dozen years in a domestic industry competition over who builds and maintains F-35 engines.
In 2011 there was a dustup in Congress pitting establishment Republicans led by former Speaker John Boehner against Democrats aligned with fiscally conservative Tea Party Republicans over $450 million in funds to build such a replacement engine. The Tea Party champion in this case, then-Rep. Tom Rooney (R-FL), won out and saved taxpayer money but also saved the military from headaches because they would have needed additional supply and logistics chains to maintain their F-35 fleets of older and newer jets.
In recent years, this issue intensified as the military seeks to maintain air superiority by increasing F-35 engine thrust and cooling, allowing more armament and better maneuverability. Just months ago the House Armed Services Committee added almost $600 million for AETP in the draft National Defense Authorization Act even after the Air Force said it didn't want it.
The Air Force is right to just try and move on.
Upgrading existing engines and not replacing them entirely is a win for them, but especially for our allies.
Our allies were likely not looking forward to explaining to their taxpayers why they must increase their defense budgets for a new replacement engine. Their aircraft supply and maintenance chains would have been required to be expanded with AETP as well as ours. And getting support from allies in global conflicts is tough enough without facing needless hurdles like this.
Japan is a good example. Japan has more than 140 F-35's of A and B varieties—both of which would have been impacted over the engine decision. Ever since my military days deployed to Iraq—where I assisted the Japanese on their first foreign military foray since WWII—Japan has been increasing their presence outside the country as a counter against Chinese and North Korean threats. They have also answered the call when America asked.
The F-35 has become a key element for Japanese military prowess, so the engine decision signifies a win in Tokyo. Japan's recent and historic deployment of F-35s to Australia further amplifies this point.
And speaking of Australia, which also flies the F-35, those jets flew last month in Exercise Malabar. Malabar has for decades been the premier military exercise between the U.S. and India. This year it was held in Australia with the U.S, India, and Japan also taking part. In the region, Australia, Japan, Korea, and Singapore all fly versions of the F-35.
Globally, 17 nations and counting are either flying them today or have signaled an intent to do so, with Romania joining the list last month. F-35s are a key component of defense for NATO-aligned nations. Given the uncertainty over the war in Ukraine, simplicity and interoperability with our allies are both important, and this engine decision is helpful in both regards.
Americans should applaud the Air Force decision to simply upgrade the existing engine system, as well as the Senate Appropriations Committee which just recently voted not to fund the AETP engine in its version of the National Defense Authorization Act. This gives some hope that we'll see more program reviews that come to similar conclusions and result in wins for both taxpayers and the military.
John "Wolf" Wagner is a former White House SES appointee to the VA and HHS; retired Army officer and Iraq veteran. He served a combined 35 years in the military, including USCENTCOM and USNORTHCOM.
The views expressed in this article are the writer's own.