Global carbon markets represent an alternative model for addressing greenhouse gas emissions and combating climate change. They are a pivotal component of the solution, reshaping economic paradigms to promote sustainable consumption patterns and mitigate adverse externalities throughout the business value chain.
Companies and individuals can offset their emissions by acquiring credits from projects focused on carbon reduction and capture. This trading system provides an avenue to bolster anti-deforestation efforts, endorse reforestation initiatives, and acknowledge companies dedicated to decarbonization.
Whether you are a business, organization, or individual interested in offsetting your emissions, you have the option to buy credits from mandatory schemes or voluntary programs. However, purchasing carbon credits hinges on the adoption of technologies, procedures, products, and materials designed to reduce emissions associated with human activities. In the case of regulated carbon trading, the government establishes a regulatory body tasked with enforcing rules and limits for a specific region or sector.
While this has not yet become a reality in Brazil, the largest economy in Latin America, the federal government has already presented promising proposals that are currently under discussion. The market is optimistic about the direction that will ultimately be chosen.
Projects in the voluntary trading system entail private negotiations among companies, organizations, and individuals, without the presence of a formal OTC market. Each credit represents the value of 1 ton of CO2 emissions that have been avoided or captured, and these credits undergo verification to ensure compliance with international standards.
Brazil should pay special attention to carbon trading, as it has the potential to become a sustainability powerhouse. The country possesses 15 percent of the world's natural capacity for carbon dioxide capture, according to a study by McKinsey & Company. Globally, it is projected that by 2050, the demand for carbon credits will increase by 100-fold, driving the carbon credit market from $1 billion in 2021 to $50 billion in 2030. Brazil possesses all the essential elements to take a leading role in this endeavor.
The financial institution that I lead, as the first female president in over two centuries, is actively working to promote a voluntary carbon emissions market. Global financial market players should engage in carbon market initiatives, leveraging their expertise and resources to boost success.
There's an urgent need to integrate sustainable practices and operations within the financial system. As leaders convene in New York this September for the U.N. General Assembly, it's an opportune moment to forge alliances and secure funding for environmental protection, with a particular focus on preserving vital rainforests like the Amazon.
During the U.N. Global Compact Network summit, taking place on the sidelines of the UNGA, discussions will focus on advancing the Sustainable Development Goals (SDGs) through business initiatives, along with other topics pertaining to the 2030 agenda, including human rights, the environment, and governance.
We are at the forefront of crucial discussions regarding the Environmental, Social, and Corporate Governance (ESG) agenda. Our bank boasts one of the largest portfolios of sustainable businesses globally, totaling R$321.6 billion, constituting more than a third of the institution's entire classified portfolio. As an example, we have recently made a public commitment to reach R$500 billion.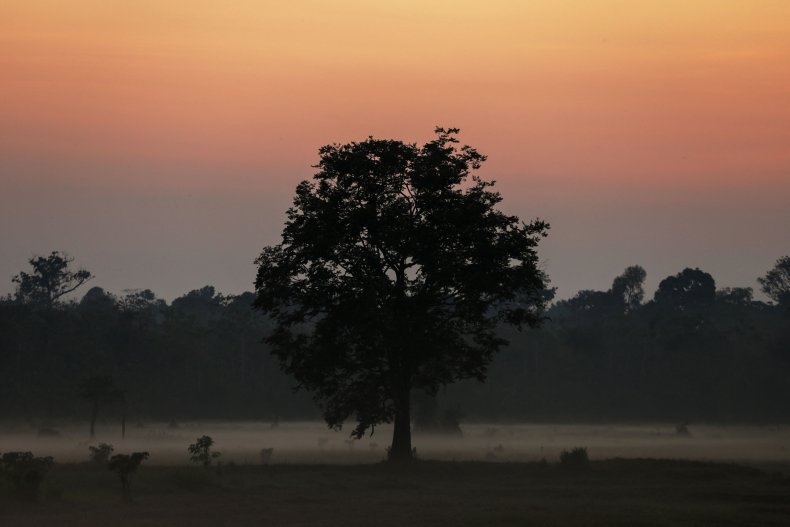 I am committed to fostering the development of projects that produce carbon credits, with a specific emphasis on avoided deforestation, forest restoration, and low-carbon farming. Consequently, we have achieved the successful preservation of 500,000 hectares of Amazonian forests in the initial six months of this year.
We have played a key role in generating carbon credits in Pará state, in the Brazilian Amazon region, by partnering with a family that has preserved a 17,000-hectare area for at least four decades, ensuring the forest's preservation for at least another 30 years. Our ongoing projects are expected to yield approximately 2.5 million carbon credits annually, safeguarding more than 600,000 hectares, equivalent to almost eight times the size of New York City.
This solution provides financial compensation to conservation efforts while offering valuable marketable carbon credits to those seeking to offset their carbon footprint. Additionally, this collaboration creates opportunities to enhance the lives of local communities through the implementation of social programs focused on health, education, and quality of life.
Sustainability is a pivotal factor in value creation, championing both environmental responsibility and social inclusivity. The climate crisis affects us universally, transcending geographic boundaries and taking center stage on the agendas of governments, businesses, and civil society. Engaging in the growth of this emerging market transcends mere business opportunity; it constitutes a tangible stride toward climate action.
Tarciana Medeiros is CEO of Banco do Brasil (BB), a government-owned Brazilian bank. Medeiros is the first female president of Brazil's oldest bank, BB, the second-largest bank in Latin America.
The views expressed in this article are the writer's own.