Britney Spears has shared a cryptic post about an enemy "right in front" of her, weeks after it was announced that she and her husband Sam Asghari had filed for divorce.
The "Toxic" singer first shared a video on Tuesday to her Instagram stories of a toddler cracking an egg into a bowl with an older woman and teenage girl when the pair broke the egg on the child's head.
The child becomes upset, saying "that wasn't very nice" as the other two laugh at her, but the toddler continues by saying "what if I did it to you," and proceeds to crack an egg on the older woman's head.
In the next slide, Spears penned a long message saying she was not "complaining about the video."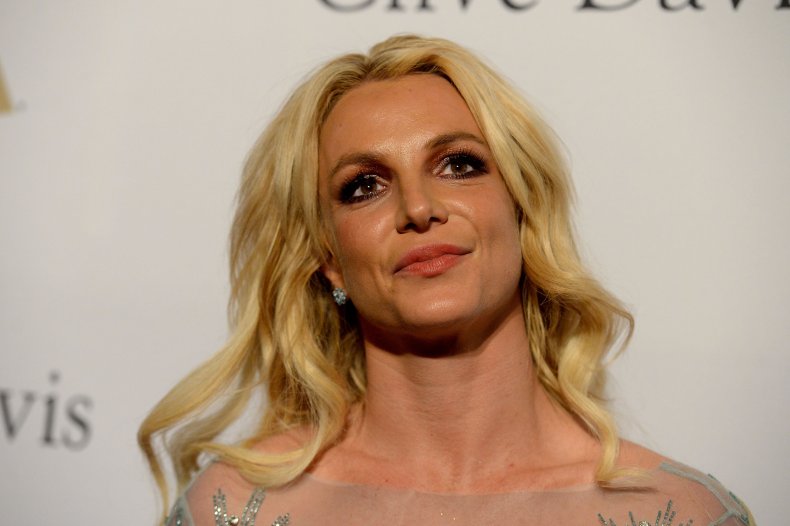 "It's actually really cute, but with no sound it has a different effect!!! For me, it feels darker... similar things have been done to me, so I look at this with different eyes!!!" she continued.
"Most of my inner conflict with people is knowing the enemy is right in front of me but I kept them because I loved them!!! I'm extremely sensitive to anybody laughing at someone or bullying in any way!!!"
Spears added: "There's so much I've kept private that's gone on with me personally and maybe one day I can let people know ... until then, there's three sides to every story!!!"
"Your side, my side and the truth!!! The child within is the trust, the girl in the middle is the truth .... watch it NOW with no sound!!!"
Newsweek has contacted Spears' representatives via email for comment.
Spears and Asghari announced their separation in August after 14 months of marriage.
The model and actor filed for divorce from his pop star wife, citing "irreconcilable differences."
Asghari confirmed the split on Instagram saying: "My wife and I have decided to end our journey together."
Spears and Asghari met when he worked as a dancer on her 2016 song "Slumber Party" and became engaged in 2021.
Their wedding in 2022 at her home was a star-studded event attended by A-listers such as Selena Gomez, Madonna and Paris Hilton.
Asghari was also a major source of support during Spears' long-running conservatorship battle.
A judge put her under the controversial conservatorship in 2008, where her father Jamie Spears and her then lawyer Andrew M. Wallet controlled her finances and medical decisions.
Spears was freed from the court order in 2021 and later this year will release a tell-all memoir about her life titled The Woman in Me.